Start
March 8, 2022 - 11:00 am
End
March 8, 2022 - 3:00 pm
Address
Statham Lodge Hotel, Warrington Road, Lymm, Warrington, Cheshire, WA13 9BP
View map
International Women's Day (IWD) 2022 #BreakTheBias
Sue, Tricia and Kirsty are once again collaborating as KTS to unite Women in Business in the region
Following the success of their collaborative KTS Women in Business events run since March 2020, Sue, Tricia and Kirsty will once again unite to deliver an event for Women in Business in the Cheshire and surrounding region.
The campaign theme for International Women's Day (IWD) 2022 is #BreakTheBias aimed at showing solidarity in calling out gender bias, discrimination and stereotyping. So, get ready to strike the pose when you join us as the theme will be incorporated into the plans. You can read more about the theme at: https://www.internationalwomensday.com/2022Theme
Women in business will be offered an event that is fun and supportive and which promises connections and learning.
PROGRAMME AGENDA (subject to adjustment):
11.00 – Arrival, Stalls & Open Networking
11.30 – Welcome and Introductions from the event hosts & partners
12.00-14.45 – Speaker programme & Lunch (timings TBC)
14.45 – Raffle, thanks and close of structured programme
15.00 – Event close
SPEAKERS
Jackie Weaver
MP Gillian Keegan –
Maggie Oliver – best known as the "Detective turned Whistleblower" who resigned from Greater Manchester Police in late 2012 in order to expose the now infamous Rochdale Grooming Scandal. More recently known for her high profile appearance on 'CELEBRITY BIG BROTHER 2018 – YEAR OF THE WOMAN' and her regular appearances on the lunchtime show 'LOOSE WOMEN' amongst others.
Further speakers yet to be announced.
EVENT SPONSORS & PARTNERS
There are opportunities available for those wishing to sponsor the event and receive additional promotional content. If you are interested, please email tricia.cheshirebe@gmail.com to book.
TABLE HOSTS
There are opportunities available for those wishing to host a table and have marketing materials in the room. If you are interested, please email tricia.cheshirebe@gmail.com to book.
STALLS
A limited number of stall places are available at £20 per table. If you are interested, please email tricia.cheshirebe@gmail.com to book.
DIETARY NOTES:
If you have any food allergies, please ensure that you have added these during the booking process.
CHARITY RAFFLE:
Our chosen charity for this event will be The Maggie Oliver Foundation (see: https://www.themaggieoliverfoundation.com/). Please have cash or a payment card to hand if you'd like to buy a ticket. Tickets are £5.
If you are in a position to donate a raffle prize of products or services, please bring with you and let us know on arrival.
TICKETS
Networking, Lunch & Speakers
£36+fees or 4 Colony Credits Earlybird until 31/12/21.
£45+fees or 5 Colony Credits from 1/1/22.
REFUNDS & CANCELLATION:
Refunds will not be possible within 7 days of the event once orders have been placed with the venue.
Should you need to cancel your place, we will issue a refund if we are able to find a find a replacement attendee to take your place.
This event will run live and in-person. In the event of having to cancel the in-person event, we will run virtually on Zoom and offer attendees the option to cancel for a full refund or attend online with a credit for the reduced event content.
Pre-booking only
Ladies only please. No sector or geographical restrictions. No limit per company
EVENT ORGANISERS:
KTS Women in Business is a collaborative project between three of the most renowned networking event organisers in the North West, who have been referred to in the regional press and by attendees as the 'Queens of Networking', the 'Three Amigo's' and the 'Backbone of Networking' in Cheshire and Manchester.
Kirsty James, Tricia Peters and Sue France (KTS) each run their own networking groups comprising over 30 years of experience organising business and networking events. Between them, they have helped hundreds of people to connect and grow their businesses and they are responsible for thousands of pounds worth of business in the region. They do this by facilitating the right introductions and also by providing events, workshops and seminars to increase the knowledge of their attendees.
Although each of the ladies has their own unique brand and their individual style of bringing people together, their core message is the same. They know that, although social media is a fantastic tool for business development, nothing beats direct communication via events and building up a business relationship gradually.
Colony Networking (Kirsty James)
Tricia Peters Networking (Tricia Peters)
Creative Connecting in Cheshire (Sue France)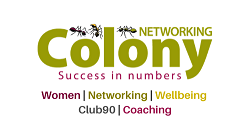 Cheshire Business Events (Tricia Peters)
Creative Connecting in Cheshire (Sue France)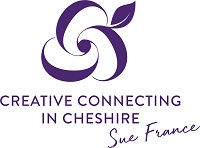 MORE DETAIL